Playsuit Soft Rib - Animal Dot
Sand colored playsuit with dots
Printed Ribbed Body - Animal Dot
Sand colored body with dots
Body Lace Soft Rib - Deep Toffee
Gratis verzenden vanaf € 25
Verzenden binnen 1-3 dagen
Haal je bestelling op in onze showroom (Uithoorn)
Ontvang direct -5% korting op bestellingen boven de €150 , code: VIJF (alleen nieuwe collectie, indien retour onder de 150 vervalt de korting)
Playsuit Lace - Deep Toffee
Longleeve Lace Soft Rib - Deep Toffee
Longsleeve Soft Rib - Animal Dot
Sand colored longsleeve with dots
Leggings Soft Rib - Animal Dot
Sand colored leggings with dots
Leggings Soft Rib - Deep Toffee
Skirt Leave Drops - Caramel Fudge
Strap Cord Joggers - Caramel Fudge
Blossom Kids
BLOSSOM KIDS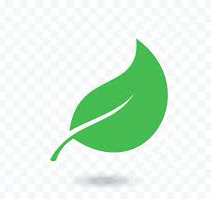 Blossom kids creates classic, timeless, quality garments for your mini, designed to last through a childhood.
In a personal search for truly sustainable children's clothing, the girls from Blossom Kids decided to create their own collection.

A brand that meets their design needs, but also the desire to create a better future for everything that grows. That is why they are slowly producing a small collection together with qualified suppliers who share our vision on sustainability.

The collection includes baby basics, as well as boys 'and girls' clothing up to size 134. All items are designed to match, so there are so many combinations possible. The ideal basis for creating your mini capsule wardrobe.


Read more
Read less